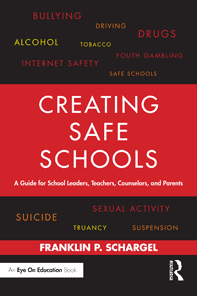 Students, parents, and school staff deserve a safe learning environment. Yet recent headlines of violence, bullying, and drug abuse have shown the vulnerability of schools. In this timely and important book, Franklin Schargel provides leaders, teachers, counselors, parents, and students with the necessary information to address and diminish safety problems in schools. Creating Safe Schools explores the background and data about the severity of safety issues facing schools today and also provides the strategies and tools to address them. Clearly organized according to issue, this book allows for easy reference and is packed with tools, activities, checklists, strategies, and tips. School violence takes a variety of forms so the book will deal with a number of school violence issues.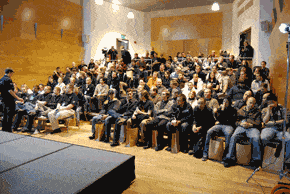 "Mr. Schargel did an outstanding job. He was well prepared, thorough and not only exceptionally knowledgeable about TQM process to enhance school quality but was able to communicate that knowledge most effectively and enthusiastically to a very discerning audience…. Read more »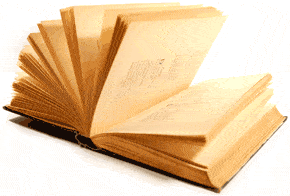 Take a look at the forward to the book, written by Dr. Gene Bottoms, Vice President, Southern Regional Education Board… Read more »
Franklin's Focus on 5 Areas of Educational Excellence
Dropout Prevention
Increasing Graduation Rates
Narrowing the Achievement Gap
Creating Safe Schools
Improving School Leadership and
School Culture
Franklin's Thoughts
Preventable Tragedy of Youth Suicide.
I have just had the first of two articles published by EdCiruit called the Preventable Tragedy of Youth Suicide. A link to the article...
School Safety – As relevant today as when it was written
This was posted by a friend and colleague, Dr. Steve Sroka. I believe that it has significance today as when it was written in 2013. http://www.wholechildeducation.org/blog/school-safety-lessons-learned-from-cleveland-to-newtown Read More →
Enough is Enough
I am a life-long professional educator – first as a classroom teacher, then as a school counselor, finally as a school administrator....
Can Somebody Tell Me….
Can somebody tell me why the N.R.A. and its members can get discounts on car rentals, plane rides and U.P.S. but educators can't? Read More →
Second Article on Preventing Youth Suicide
I will have a series of articles published the second on February 26. They will be published on edCircuit.com, The articles were...