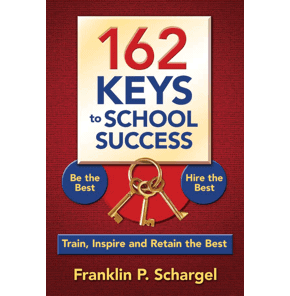 Find out how to keep your best teachers on staff, and make sure your new teachers stay motivated beyond their first years on the job. In this book, leading educational consultant Franklin Schargel offers 162 easy-to-apply tips and strategies for principals and administrators looking to hire quality teachers, raise faculty job satisfaction, and hold onto their most effective staff members.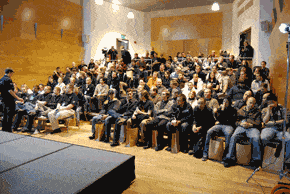 "Mr. Schargel did an outstanding job. He was well prepared, thorough and not only exceptionally knowledgeable about TQM process to enhance school quality but was able to communicate that knowledge most effectively and enthusiastically to a very discerning audience…. Read more »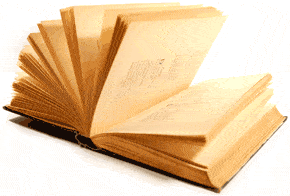 Take a look at the forward to the book, written by Dr. Gene Bottoms, Vice President, Southern Regional Education Board… Read more »
Franklin's Focus on 5 Areas of Educational Excellence
Dropout Prevention
Increasing Graduation Rates
Narrowing the Achievement Gap
Creating Safe Schools
Improving School Leadership and
School Culture
Featured Books



Franklin's Thoughts
Few At-Risk Students Are Able to Turn Around Academically, ACT Report Finds
A new report out from ACT Inc. finds that at-risk students who start out "far off track" academically are unable to recover...
The Results of a Mexican-American Studies Program
This information was supplied by Tony Watkins, M.A.A., Student, Family, and Community Supports, Albuquerque Public Schools.  I am...
Eye On New Mexico Bullying Prevention Television Interview
October is Bullying Prevention Month.  My interview telecast on Sunday, regarding Bullying Prevention Month which appeared on Eye...
Franklin will have a Television Interview on the topic of bullying
I will be appearing on Eye on New Mexico, KOB on Sunday, October 19, 2014.  I will be discussing bullying prevention with Nicole Brady....
Reorganizing the Bureau of Indian Education's (BIE) Schools
President Barack Obama unveiled the administration's vision for a new and improved Bureau of Indian Education to dramatically...